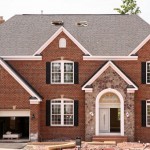 Hiring a good property management company is one of the keys to success and growth of real estate investments. A capable management company is a huge asset to a property owner by handling every detail involved in running the business. This leaves the landlord free to concentrate on other aspects of the business and allows time to seek out or grow other investments.
There are many reasons why hiring a property management service makes good business sense.
• Property managers have direct expertise in marketing rentals and managing occupancy rates. Collecting rent, handling maintenance and repair issues, managing evictions, and responding to tenant complaints are just a few parts in the role of the property manager.
• Property management companies have the market knowledge to set correct rental rates. They have the expertise to carry out collections, manage vendor relationships and keep investors in compliance with housing regulations and property laws.
• A property manager can help a landlord avoid problem tenants. Because the application process is strict, bad tenants shy away from intense screening while good tenants typically rent through reputable management companies.
• Property management services include vendor management. Soliciting bids and negotiating contracts for those services required to keep up the property help investors keep within their budgets. They monitor the performance of the contracted services and provide reports to the owners keeping their eyes on the bottom line.
• It is important in a large facility to have an onsite management company available, or one close by to handle critical property and tenant needs. Landlords of small properties benefit by hiring a property manager that can oversee the property in the landlord's absence.
The size of your property doesn't matter when it comes to putting your investments in the hands of expert professionals. Investors want to make a profit and a management company that has the know-how to run your business efficiently will help you get there. They'll help you save time, make money, and they'll put your mind at ease.