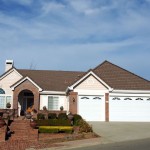 Deciding to rent a vacation house, rather than staying in a resort or hotel, can be a family-friendly option that will meet any budget you may have. When you opt for a full house, you will receive more features and amenities, including more privacy and a full kitchen. However, the biggest perk is the fact that renting a house can be up to 50 percent less than staying in a hotel. Some tips to help find the right vacation home for you and your family are highlighted here.
Find a Reputable Source
Use an established rental site offering homes that are rented directly through professional property managers or homeowners. Another great resource is using a real estate company in the area where you have plans to take a vacation. When you use a reputable source to locate a vacation home, you can feel confident there will be no surprises when you arrive.
Begin Planning Early
There are a number of rental homes booked several months ahead of time, which is why it is a good idea to decide when you want to go early on. While it is never going to be too late to get a reservation, chances are you may not get the location, or the price, you want if you wait until the last minute.
Be Sure to Ask Questions
You need to be as specific as possible. If the listing states that the house you are interested in is located near the beach, you should ask for an exact distance. Does the house include beach chairs and towels for you to use? You should also ask how close you are to drugstores, grocery stores, and restaurants. When you find out as much as possible ahead of time, you will be confident in the choice you make.
Request Additional Photos
The majority of websites will provide a few images of the inside and the outside of a vacation home; but, it is totally fine to request more. You can request specific shots, such as the bathrooms, bedrooms, seating areas, or kitchens. If you are worried about having enough privacy, then you should ask how close this house is to the others. You need to focus on what is most important to you so that you can feel confident the vacation house you choose meets all of your wants and needs.
If you plan to rent a vacation house in the near future, it is a good idea to begin looking early. You can also use the Century 21 website to learn what is available.