Las Vegas is situated within Clark County and lies in the Mojave Desert, thus it possesses a hot desert climate. The city enjoys abundant bright sunshine all year round. In this regard, it has 310 sunny days per year on average, making it free of ice storms and tornadoes. This, in itself, is a great benefit and relief to travelers as far as vacation plans are concerned. The area is surrounded by mountain ranges on all sides, but much of its landscape is rocky with desert vegetation as well as wildlife. The city has high risks of experiencing flash floods, especially during winter, though much has been done to eradicate this through improved drainage systems across the city.
Summer
The summer runs from June through September each year. The area is very hot and mostly dry in the entire season. This is the period when the city normally has a record high turnout of tourists on vacation. It is a season best suitable for individuals who are interested in sunbathing and other activities that require sunshine. July, for instance, registers daily average temperatures of 33.6 degrees Celsius, while night temperatures will always remain above 27 degrees Celsius. On average, there are 134 days of 32 degrees Celsius and above and 74 days of 38 degrees Celsius and above. In addition, humidity is very low during summer, and it is normally under 10% on average.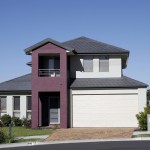 Winter
The winter season is very short and always generally mild. December is the coolest month during winter, and it registers temperatures as low as 8.7 degrees Celsius on average. During the winter season, the mountain regions of the city accumulate snow, but the snow is very rare in the valleys that stretch across the city. Additionally, temperatures reach the freezing mark during only 16 days of the year, but these temperatures rarely sink to -7 degrees Celsius on average.
Rainfall
Annual precipitation on average falls 26-27 days per year and is about 110 mm on average. Generally, most of the precipitation falls in the winter season, but even February, which is considered the wettest month, has only four days of precipitation on average.
General facts summary:
On average, the warmest month in the city of Las Vegas is July every year. Nevertheless, the temperatures recorded each year vary, although the variance is minimal..
The highest ever recorded temperature is 41.9 degrees Celsius in 1931.
The coolest month, on average, is December.
The lowest ever recorded temperature is 2.8 degrees Celsius in 1963.
The maximum average precipitation occurs in January every year.
For more information about the weather conditions in Las Vegas, visit Rpmlv.com. There, you will meet attentive real estate agents who can guide you through the local Las Vegas community and weather patterns.